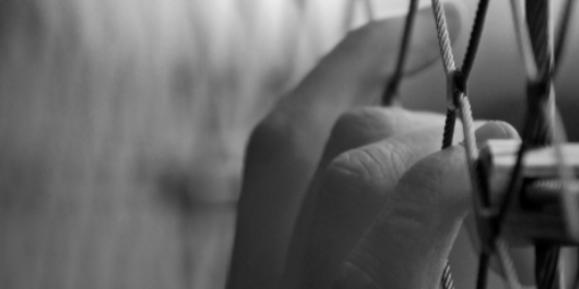 Waukesha WI, March 2, 2020 – Parents Place and Summit Counseling Waukesha in collaboration with the Waukesha County Technical College and Waukesha County Jail, will be providing male inmates at the Waukesha County jail with the opportunity to participate in the InsideOut Dad® program.
InsideOut Dad® is a widely used evidence-based fatherhood program developed specifically for incarcerated fathers by the National Fatherhood Initiative. This program prepares incarcerated fathers for a successful reentry into society and most importantly reentry into their families. The collaboration between Waukesha County Technical College, Waukesha County Jail, and Parents Place has been a success, because as a family resource center, Parents Place offers inmates a direct link to the community upon release.
The program rationale provided by InsideOut Dad® states "Until you are aware, in the moment, of your thoughts, emotions, words, and behaviors, you will have difficulty making changes in the direction of your life. By developing resilience skills and self-awareness, you prepare yourself in your role as partner, father, and person."
According to Stephan Gunn at Summit Counseling, "We are all different. Each of us must understand how our inherent personality characteristics and beliefs affect our way of thinking and the choices we make. Until we have this self-awareness, it is very difficult to make changes in our life. Worse, it leaves us vulnerable to the whims of others, including those not having our best interests in mind".
Parents Place entered the collaboration with Waukesha County Technical College along with the Waukesha County Jail in the fall of 2017 to address the needs of incarcerated mothers. The college provides basic adult education for female inmates while Parents Place provides the evidence-based Triple P – Positive Parenting Program for incarcerated mothers.
InsideOut Dad® is a follow-on program for incarcerated fathers, first offered as a pilot program in May of 2019.  InsideOut Dad® is an important extension of the existing training programs offered to inmates of the jail.
According to Parents Place Kathy Duffek , "The long-term objective is reunification which looks unique for each individual. Most importantly, the program helps make sure every child can see the love their dad has even when circumstances may prevent a greater connection at the time".
Company Information:
Parents Place Inc. is a non-profit Family Resource Center. The mission of Parents Place is to provide quality family programming and prevention services to families that are at risk or have experienced child abuse and neglect. Programming is comprehensive and addresses the many difficulties parents and caregivers face as well as providing key programs for the children, themselves. Funding is provided by Waukesha County Department of Health and Human Services, United Way of Waukesha County, Waukesha County Community Development Block Grant and numerous other foundations, grants and individual contributors.
Summit Counseling Waukesha is a private practice mental health counseling service located in Waukesha, Wisconsin. They provide mental health services for a range of clients. Summit Counseling Waukesha provides services for men and women of all ages, and takes pride in understanding the unique challenges race, age, gender, disability and sexual orientation can place on an individual.